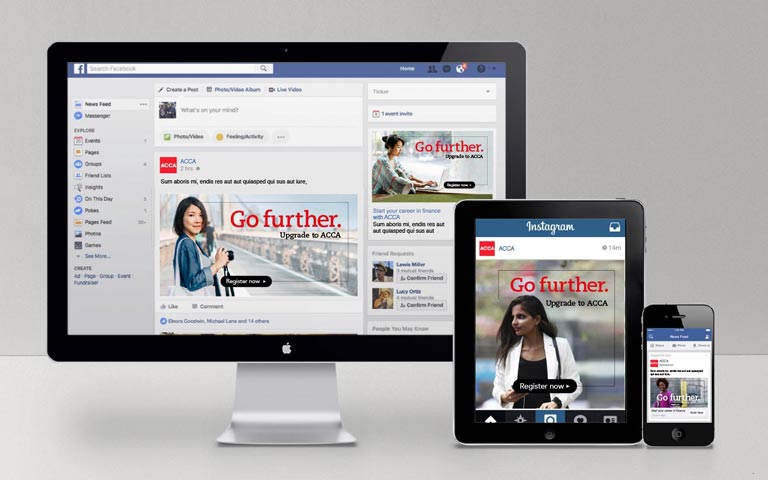 Brands are increasingly using social media and Google ads to get their brand message across. Expertise in this area is becoming an increasingly vital part of any designers skill set.
ACCA (the Association of Chartered Certified Accountants) is a global professional accounting body, offering accountancy qualifications and guidance to it's membership.
Two campaigns were worked on. The global campaign covered assets for the Europe/Oceana, East Asia, South Asia and African markets. This involved finding lifestyle images that would appeal to professionals in all four territories.
These brand messages had to be adapted to the correct sizes for Facebook, Linkedin, Instagram and Twitter, as well as image sizes for Google AdSense.
The second campaign promoted Map My Career, an online portal to guide members in Africa as to what career in accountancy would best suite their aspirations. This campaign used images and videos from real ACCA members to highlight the employment prospects accountancy qualifications can offer.
Assets were created for Facebook and Instagram, as well as Google ads, with a focus on mobile.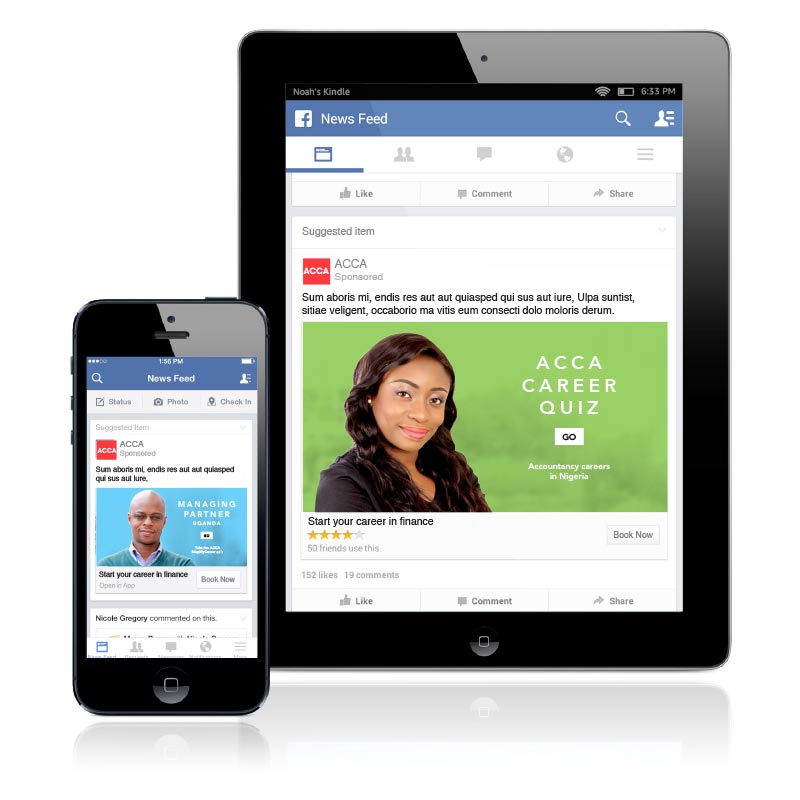 I also created two infographic cheat sheets as a handy guide to the correct image sizes for social media and Google ads. You can download PDF copies of the cheat sheets below.