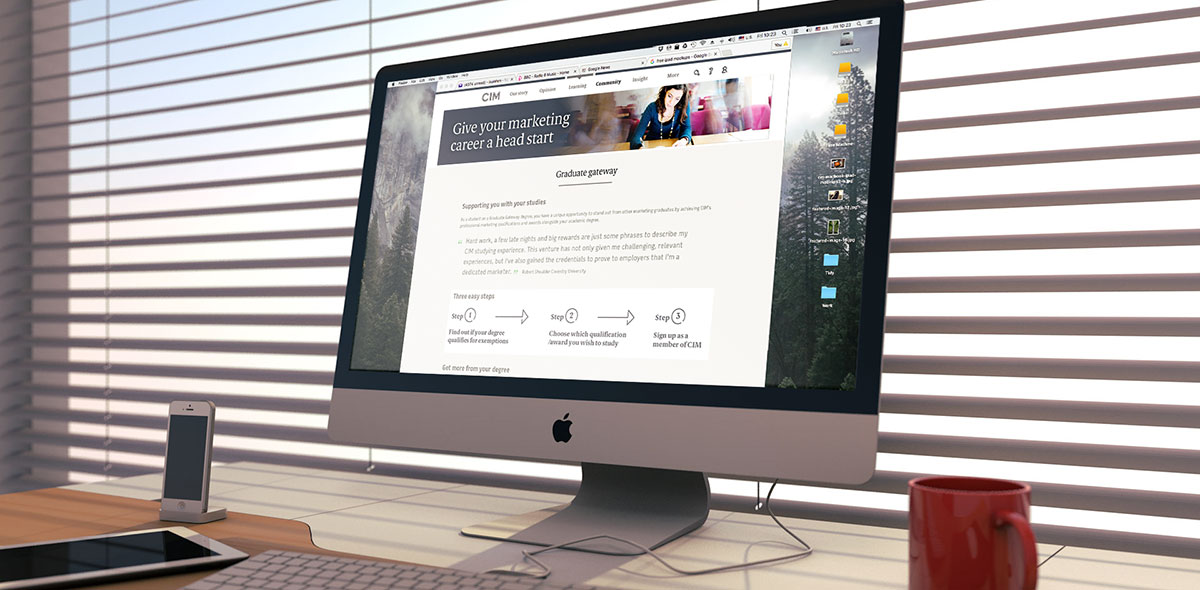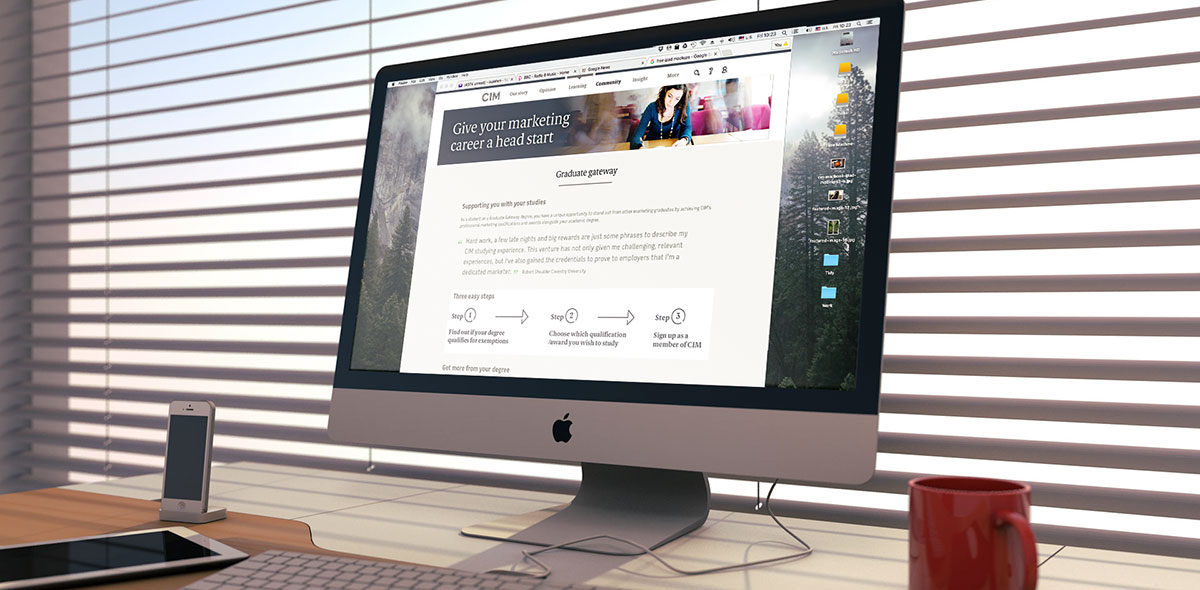 During my time at the Chartered Institute of Marketing (CIM) I became increasingly involved with the web team as well as the print material that was all part of their new corporate ID.
I was tasked with designing all new web pages, which would then be passed on to the development team and incorporated into their CMS system – Umbraco.
All design work required close co-operation with the dev team, to make sure each design could be implemented efficiently and on time, so basically create pages that would easily fit into the existing CMS components with the minimal of new or custom code needed.
This page, Graduate Gateway, is not live yet but most of the current pages on the CIM site have received my design input.